HIGH QUALITY & TRUSTED BRICK PAVER PROFESSIONALS
Whether it's a brand new brick paver patio or bringing your old one back to life, let our our patio experts upgrade your living space today.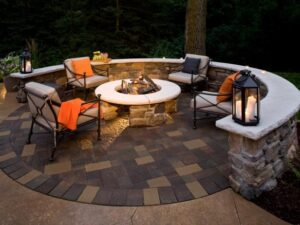 Heron Construction Services has a dedicated team of brick paver experts. Our team has immense experience installing new patios throughout the Metro Detroit area.
Our primary goal is to make sure each patio is properly installed and stands the test of time. Our second goal is to make sure every patio installation looks great and enhances your property. If you need a brick paver patio installed or repaired please call us to see what we can do for you.